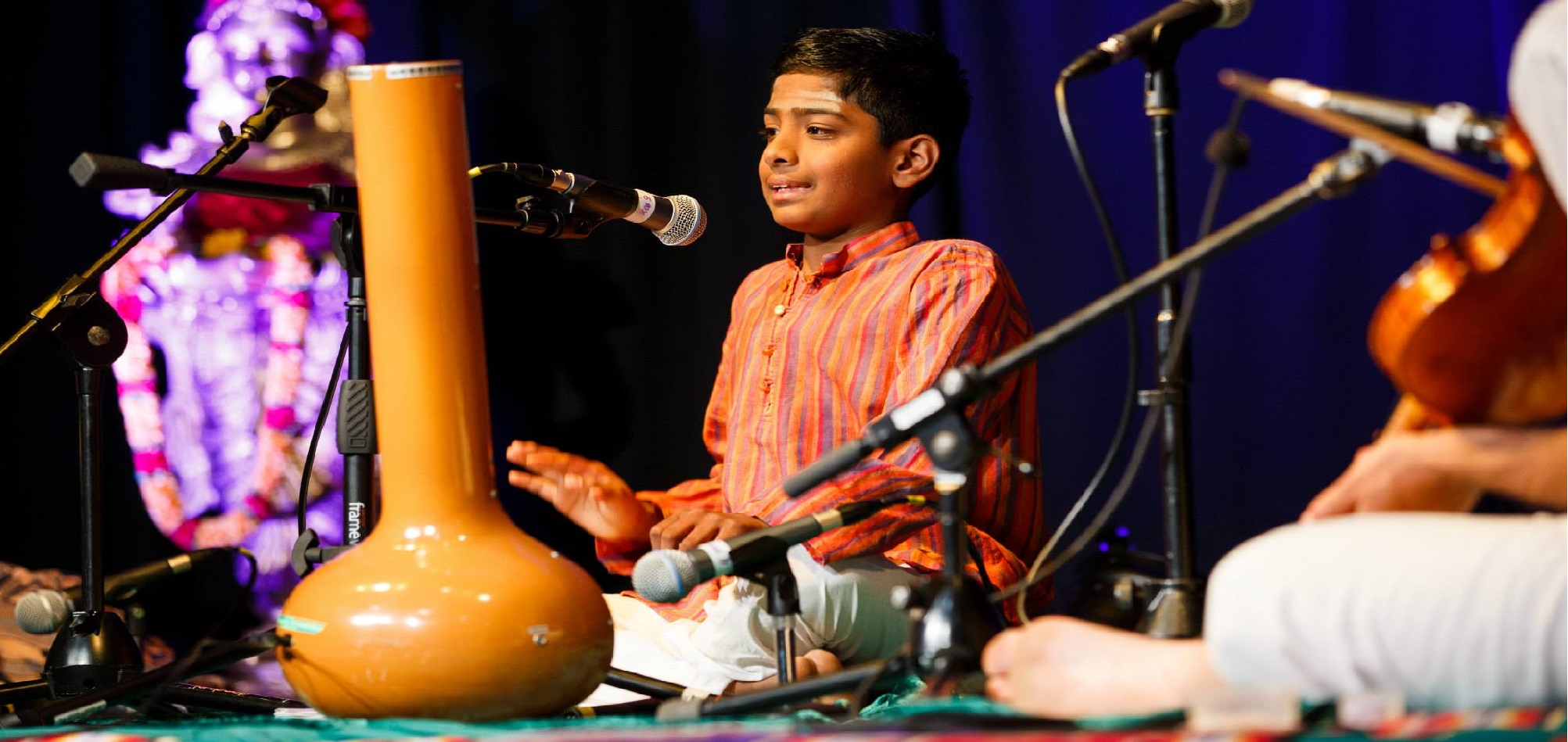 Karpahavalli Incorporated ("Karpahavalli"), a registered not for profit organisation, was founded as Karpahavalli Carnatic Music Organisation in 2007 in Sydney, Australia by aspiring young musicians. From the beginning, Karpahavalli has been engrained with the vision of preserving and fostering the rich traditions and practice of the Carnatic music art form among and beyond the Sri-Lankan and Indian community. Karpahavalli was founded in memory of the late Yazhpanam N. Veeramani Iyer and was the first youth organisation in Australia to work exclusively with up and coming Carnatic musicians to encourage them to practise and perform the respective art forms.
As an organisation, we believe in instilling passion and knowledge to inspiring artists to facilitate their growth in the Carnatic music space.  Since its inception, Karpahavalli has endeavoured in delivering this vision through organising and promoting;
Showpiece events from 2007 to 2016 (including Tamil Moover 2008, Shanmugapriyan 2010, Muruganin Maru Per Azhalgu 2015 etc.)
Free monthly (chamber) concerts (ranging from half hour slots for junior artists and two hour slots for senior artists)
Themed and tribute concerts to create awareness and knowledge of composers and finer nuances in Carnatic Music (including Muthuswami Dikshithar Day, Pallavi Arangam and Festival of Layam).
Lecture demonstrations, workshops and classes by prominent overseas exponents (including Layam in Dance 2015, Mridanga Tharangam 2016).
All funds raised from these events were donated and used for the benefit of charitable and other Sydney based not for profit organisations.
We are pleased to confirm that Karphavalli has organised 8 large-scale productions, 60 individual (or chamber concerts), 20 odd workshops, 230 plus classes and over 100 local students and performing artists have ascended our stages and – this is just the beginning!